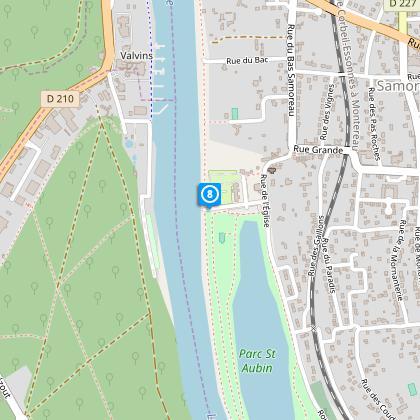 - Pedal up Chemin de l'Abreuvoir and turn right onto "Rue de l'Eglise".

- To follow "Rue de l'Eglise", you can choose to safely bike along the track on the other side of the fence.

- Then follow "Route de Champagne", a little-used road, to "Chemin des Pressoirs du Roi".

- This tranquil country road is particularly pleasant to pedal along, affording pretty perspectives of the Seine.
Technical information
Chemin de l'Abreuvoir
77210 Samoreau
Lat : 48.42204
Lng : 2.74747
44 m