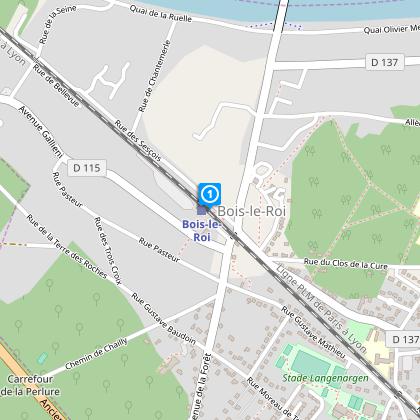 Bois-le-Roi railway station
Leaving the railway station via the main exit, you have two options:
- Either you exit onto the railway station square, head left and then after a few dozen meters cross the street towards the car park behind the post office; you'll find the signpost for the Scandibérique. This panel provides additional information on the signposting used along the itinerary, as well as on tourist sites and attractions to be found along the way.
- Or, you head directly to the itinerary via "Rue des Sesçois", by exiting the railway station via the Paris-arrivals quay, climbing down the stairway and turning left onto "Rue des Sesçois".
Technical information
3 Rue des Sesçois
77590 Bois-le-roi
Lat : 48.4755103
Lng : 2.6921546
78 m