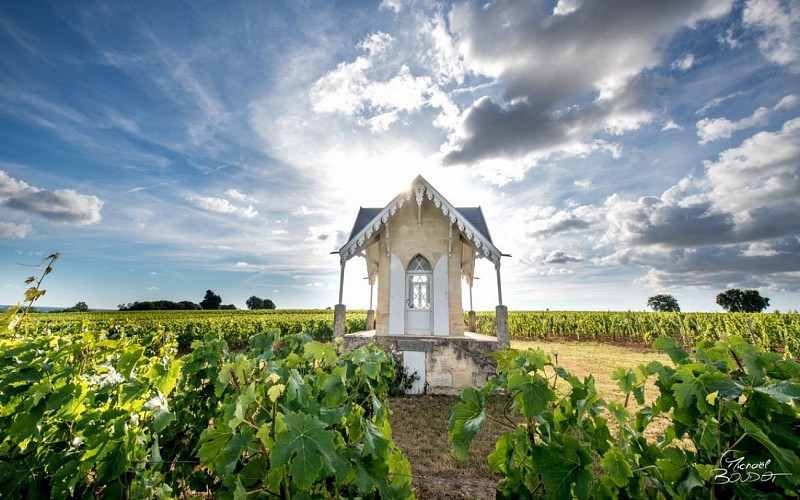 Château Le Clos du Notaire
The vineyard is present since the Roman time. At the beginning of the 20th century, Sir Coutin, solicitor in Jonzac, inherits from a Côtes de Bourg wine-making property. He gets hooked and quickly the property is known as "Le Cru du Notaire" (as the "Vineyard of the Solicitor") then "Château le Clos du Notaire". Since 1974, Sylvette and Roland Charbonnier write in their turn the story of the Château le Clos du Notaire, around this mysterious Summer-house, reigning over the vineyard.

Come to discover this mysterious Summer-house by walking in our vineyards. You can then taste red wines and rosé of the property, every year praised by the most famous wine tasters.
Technical information
15 D669
33710 Bourg
Lat : 45.0456922
Lng : -0.5756879
42 m