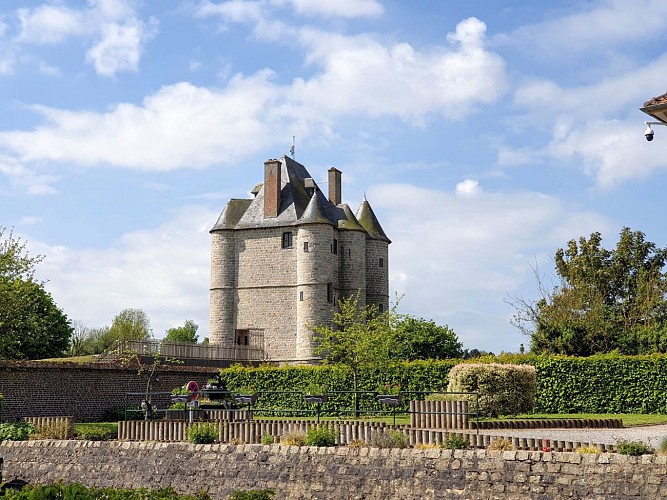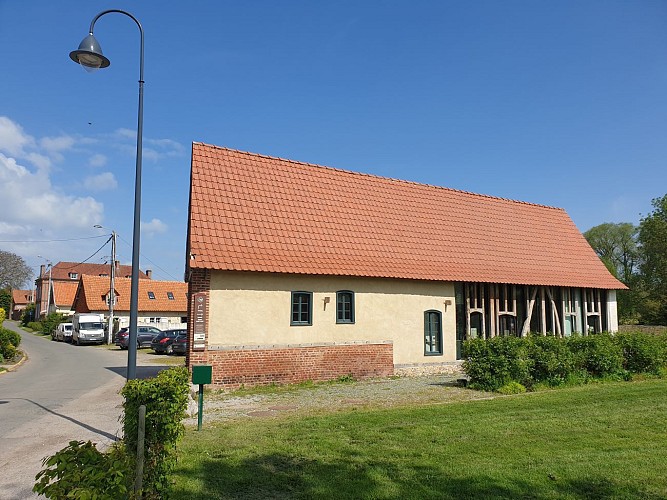 Bours - Village Patrimoine ©
Credit : Matthieu Bequart
Bours, a village of brick and cob houses, lies at the foot of the Artois hills. The village centre and its hamlets are set in a calm, green environment.

This beautiful village owes part of its fame to the 14th-century keep, listed as a Historic Monument and the only one of its kind north of Paris, which stands proudly alongside the town hall, the church with its octagonal bell tower and the square lined with lime trees. Numerous chapels, the grotto of Lourdes and the Calvary bear witness to its lively religious past.

Bours also boasts typical farmhouses with square courtyards, bread ovens, chartils and its magnificent Ternésian bocage, a rich testimony to its agricultural vocation. It is crossed by the GR127, has two approved hiking trails and two cycle tourism circuits. Bours is a dynamic village with a rich history, agriculture, businesses and associations: a must-see for walkers.
Technical information
29 Rue de l'Église
62550 Bours
Lat : 50.4543141
Lng : 2.411145
98 m