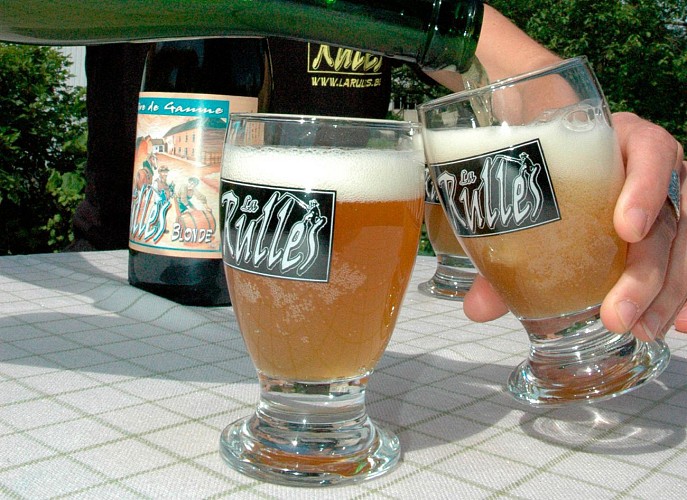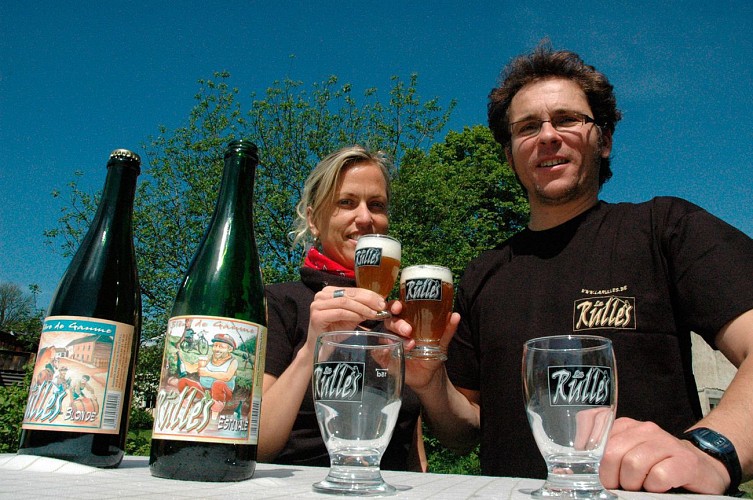 The traditional brewery in Rulles
In the Ardenne of yesteryear, breweries were integral parts of the landscape, as it is the case for rivers and forests, which are immutable. Each village had its own brewery. Therefore, in Belgium, there were more than 3000 of them! Fortunately, this heritage did not break and went through the tribulations of history. Nowadays, some young brewers took up the challenge and brew refined beers of good quality. An obstinate guy from Tournai decided in 2000 to revive that tradition by creating "the Rulles". The adventure starts with the lager "Rulles", a non- filtered refreshing beer with a second fermentation in the bottle. The yeast comes from Orval, seed of numerous Luxembourg beers… With experience, the brewery produces the "Triple" and the "Estivale" that achieve great export success, thanks to their high hop content in particular. Thanks to breweries such as "the Rulles", the Gaume becomes a land of brewing again.

Blonde, Brune, Triple, Estivale, Meilleurs Vœux or Grande Dix: the master brewer settled here in the year 2000 for the quality of the water. Why not pre-book a visit with a tasting session, and he'll tell you of his passion for his work with enthusiasm and good humour.
Technical information
36 rue Maurice Grévisse
6724 Rulles
Lat : 49.7185362
Lng : 5.5574845
346 m