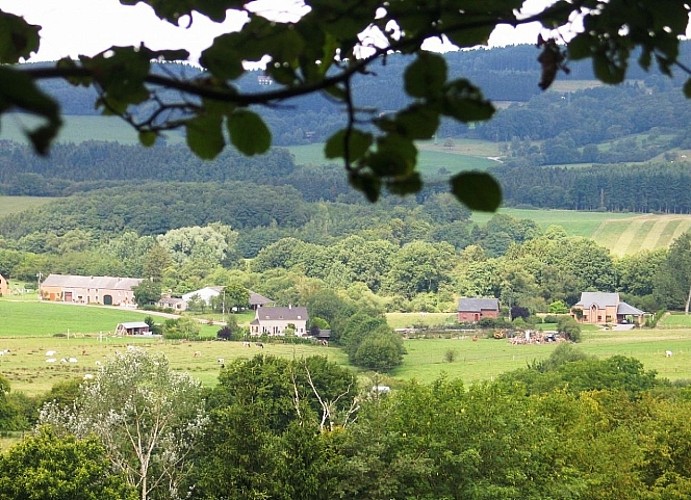 Tip: if you would like to continue your walk with a walk through the country, follow the waymarking of the walk called 'Derrière le bois' (marking = green cross) that is about 4,4km or 2.7miles) long.
This walking trail offers beautiful views of the woods and surrounding countryside.
At the crossroads of two country lanes, you can see the Demanet cross, marking the spot where a crime was committed…You can read more about this misdeed on the didactic panel.
Technical information
13 Rue de la Prée
6953 Nassogne
Lat : 50.1417766
Lng : 5.3148886