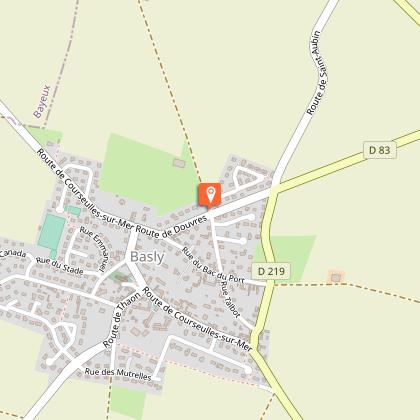 Once in Basly, cross the D83 and go straight on to Rue Talbot.
Make sure you stop for a while before crossing the D83. Continue straight on Rue Talbot and then take the third left onto Rue du Bac au Port.
At the end of the street, at the stop sign, go straight on and follow the road.
Technical information
13 Route de Douvres
14610
Lat : 49.2809504
Lng : -0.4207635