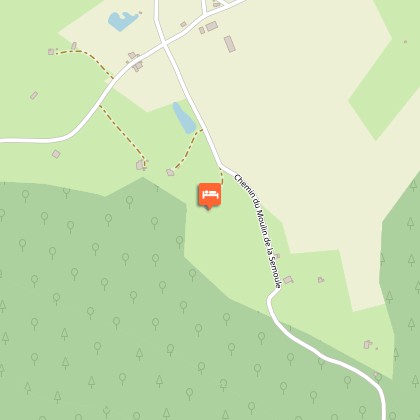 HOUSE CARMEN GITE À LA FERME - MEZZANINE
The house "Carmen Gite à la Ferme" is at the edge of the forest and offers bedrooms and three detached flats in an old farm, 20km from Epinal. WiFi is free and available in most parts of the accommodations.
All bedrooms have a satellite, flat screen tv and a private bathroom with shower.
The detached flats have a private patio, a dining area as well as a fitted kitchen with oven, stove, toaster and coffee machine. The bathroom has a shower.
Continental breakfast is served every morning, or diner in the evening. Catering service can be available at additional costs. You can have your meals at the owner's restaurant, Chez Pauline, in the village of Xertigny.
The house Carmen Gite à la Ferme is in the countryside, 8 minutes away from Xertigny. A private car park is free and available at your arrival. We can have 18 people in total.
Infos techniques
4 chemin de la semoule
88220 XERTIGNY
Lat : 48.0181232
Lng : 6.3968971
2 informations complémentaires
Contact
Tel : 03 29 65 16 39
Email : pension.kraft.xertigny@gmail.com

Producteur de la donnée
Ces informations sont issues de la plateforme SITLOR - Système d'Information Touristique - Lorraine
Elles sont synchronisées dans le cadre du partenariat entre Cirkwi, l'Agence régionale du Tourisme Grand Est et les membres du comité technique de Sitlor.