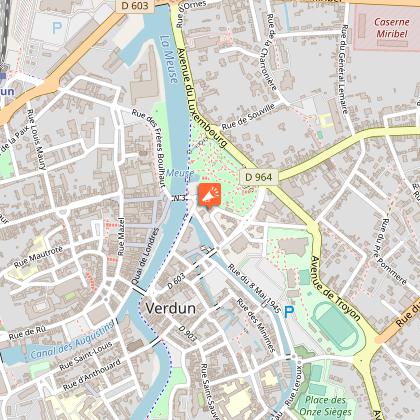 LES FORÊTS DE L'HISTOIRE 14-18
A unique experience, The Historical Forests of 1914-1918: Accompanied by a guide from the National
Forestry Office, a specialist of the First World War, you will discover the Battlefield but also many
sites off the beaten track. You will come across monuments hidden away in the undergrowth of this
luxurious natural site. (Visit in French).
Infos techniques
55100 VERDUN
Lat : 49.1616774
Lng : 5.3883867