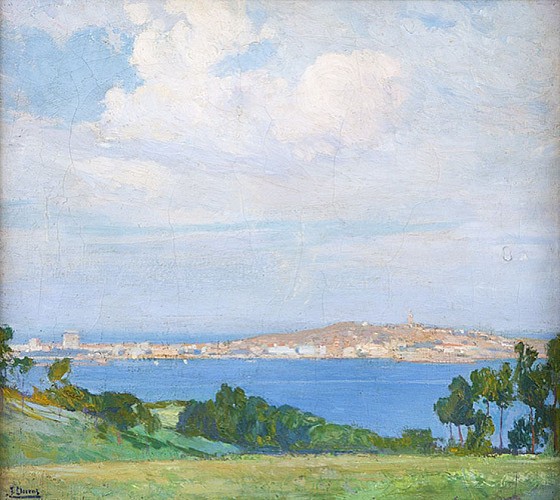 La Coruña from Santa Cruz
The peninsula of A Coruña seen from nearby is intercepted by the verticality of the coastal pine. This is how the painter Francisco Lloréns Díaz captured it in 1912, reflecting on his canvas painted outdoors the intense blue sea and the beautiful light of the afternoon in a vision of the landscape of the high estuaries that Lloréns would define forever. This space forms part of the "Ruta del Impresionismo das Mariñas", recognised as a European Cultural Itinerary by the Council of Europe in 2019 and which joins the achievement of Mariñas Coruñesas as the first certified Ecotourism Destination in Galicia, through the Ecotourism Club of Spain.

Technique: Oil on canvas
Dimensions: 51 x 54 cm.
Technical information
Lat : 43.3437827
Lng : -8.3544169