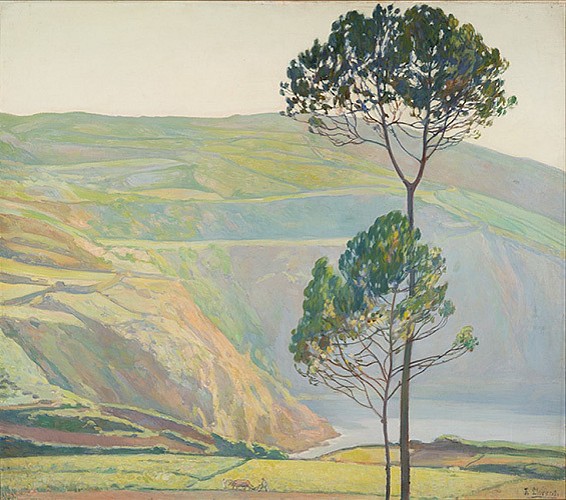 The artist Francisco Lloréns Díaz, also called "The Painter of the Galician Landscape", illustrated the coast of Mera at the beginning of the 20th century on this canvas where the artist intensifies the distance that separates him from the coast by means of the interposition of trees. At that time (1932) the painter, already a widower, spent his summer holidays with his two daughters in Mera (Oleiros), leaving his works to be remembered and placing this area of As Mariñas within the European Route of Impressionism, declared by the Council of Europe in 2019.

Technique: Oil on canvas
Dimensions: 90 x 100 cm.
Collection of Rosario Lloréns.
Technical information
Lat : 43.3927157
Lng : -8.3466919