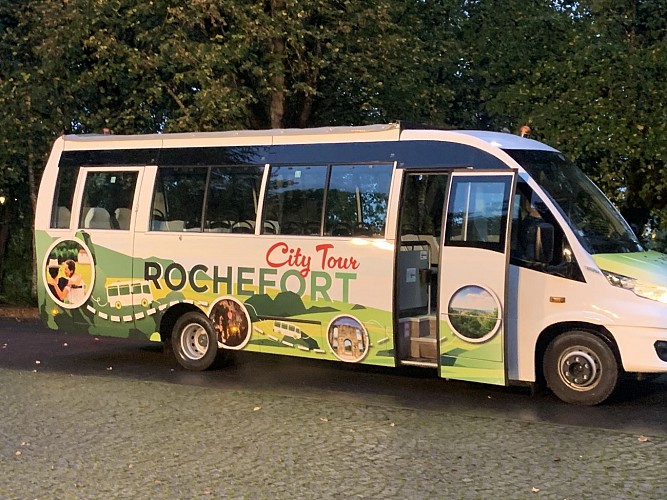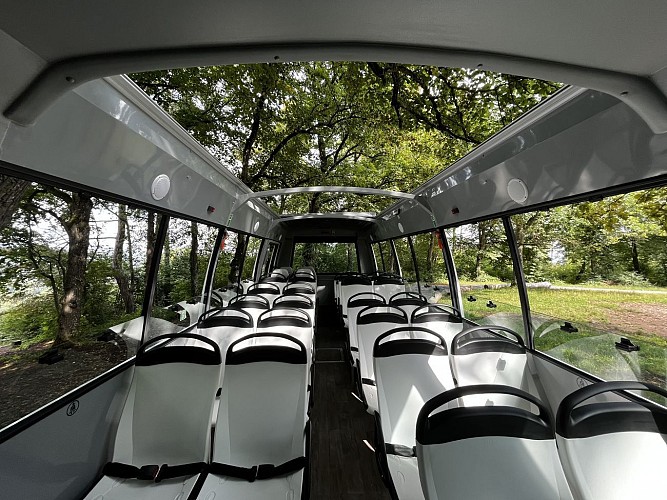 Credit : Geopark Famenne-Ardenne
Now retrace your steps and walk back down Rue du Coirbois. Back at the crossroads, turn right onto Rue de
la Martinette. After 450 metres, take Rue Louis Banneux on the left. After 250 metres, take a sharp right turn
and walk alongside the Lomme for 450 metres. When you come to the stone bridge, turn left across it and
then follow Rue de Behogne for 480 metres. Pass the church and, a little further on, you will find your final
stopping point on your left, opposite the cultural centre. You have now arrived at the last geosite on this trail: the little tourist train (www.rochefort. be/loisirs/tourisme/attractions/ TrainTouristique). A one-hour ride will (re)introduce you to Rochefort's herRochefort 20 Famenne-Ardenne unesco global Geopark itage, both natural (the panoramic view from the Rond du Roi, the Lorette sink-hole) and historical (the Chateau of the Counts, the Lorette chapel, Malagne), with the help of an audio commentary in two languages.
Technical information
5 Rue de Behogne
5580 Rochefort
Lat : 50.1599651
Lng : 5.2235109