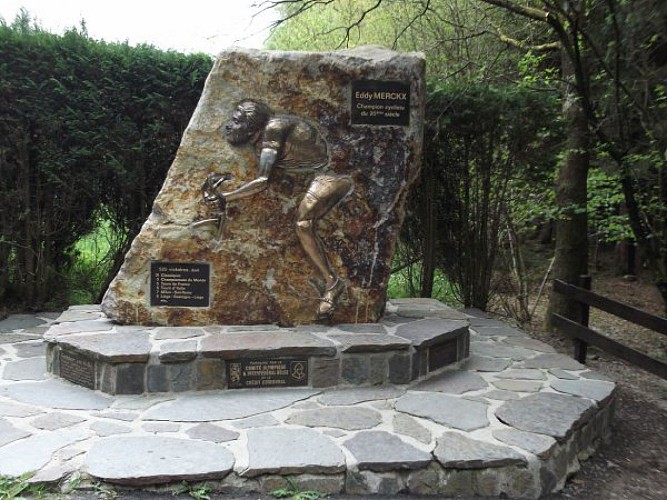 It is located on Stockeu Hill, a steep 2,300-metre long hill with an average incline of 9.9%, which rises from Stavelot to the hamlet of Hénumont. It is found on the route of the mythical "Liège - Bastogne - Liège" race, the "Doyenne (Old Lady) of cycling races"!
Question 5:
How many times did Eddy Merckx win the "Liège-Bastogne-Liège" competition?
Question 6:
How much does the bronze embedded in the stone weigh?
Infos techniques
1 Stockeu
4970 Stavelot
Lat : 50.3833006
Lng : 5.9372306