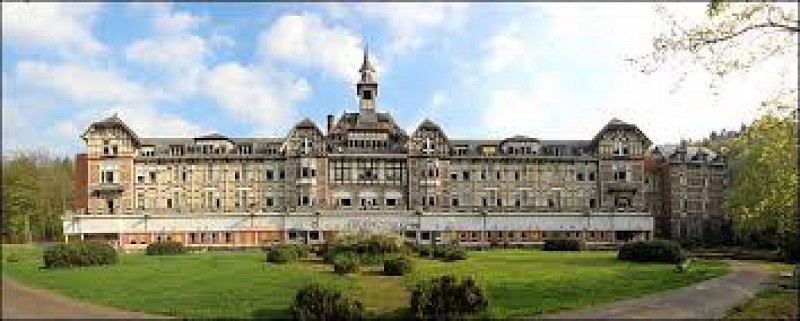 Off route: (Former) Borgoumont Sanatorium
Built in the 1900s, the building has been left derelict for 10 years. Roughly 150 metres long, this impressive sandstone block building is south-facing with a concave structure. There is also a small bell tower in the middle of the building. A special atmosphere lingers on from its past glory.
To get there, turn left on the route, go under an original portico and past the new sanatorium. Drive for another 500 meters. It is forbidden and dangerous to visit the inside of the building.
Infos techniques
Borgoumont
4987 Stoumont
Lat : 50.4315888
Lng : 5.8576655