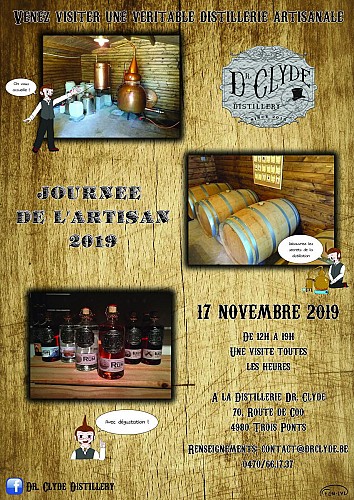 Off route: Docteur Clyde Distillery at Trois-Ponts
Website: drclyde.be
Tel: +32 470 66 17 36
E- Mail: contact@drclyde.be
Visits on request.
A very special distillery! Created in 2015, the distillery has made its mark through its unassuming attitude and its commitment to defending and promoting traditional and small-scale methods for producing alcohol.
Technical information
69 Route de Coo
4980 Trois-Ponts
Lat : 50.3766573
Lng : 5.8746922