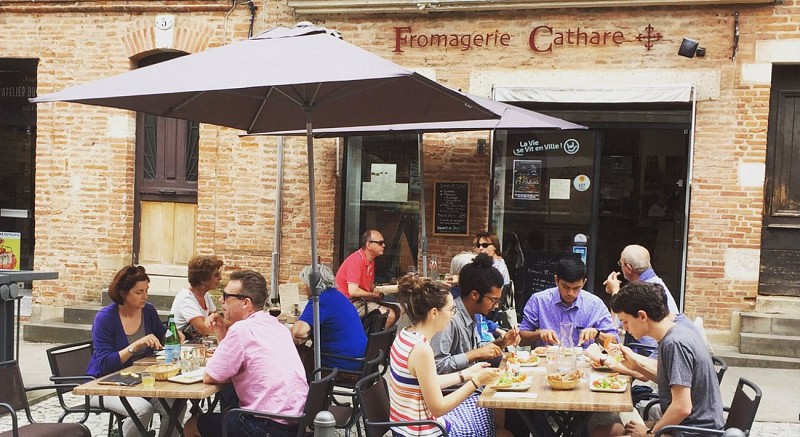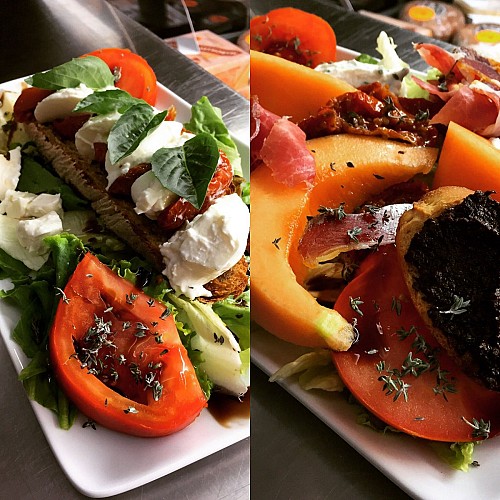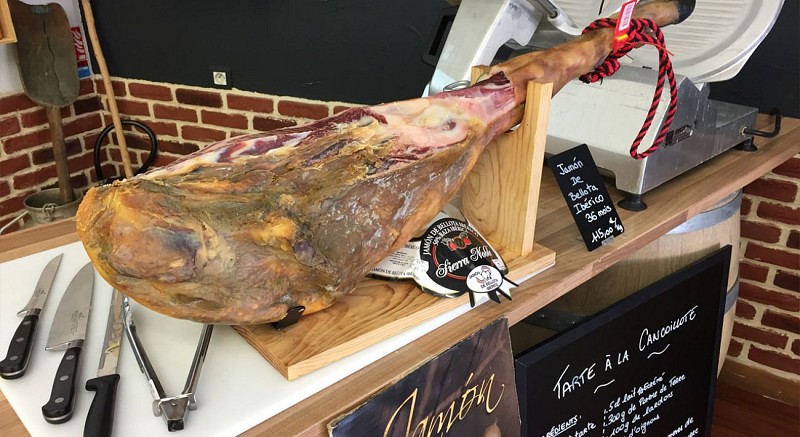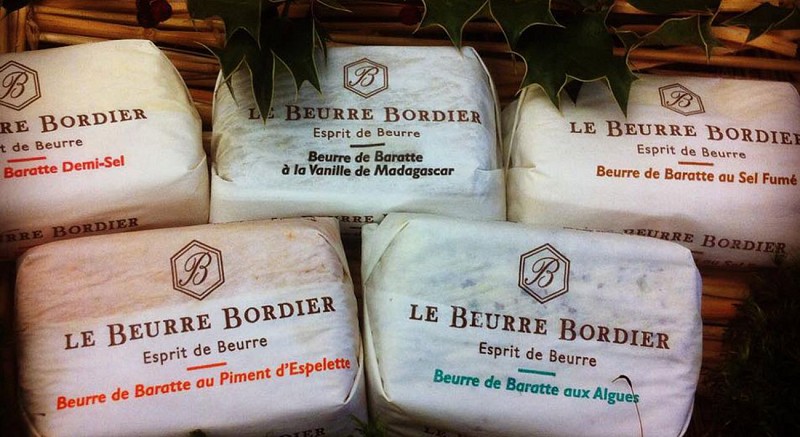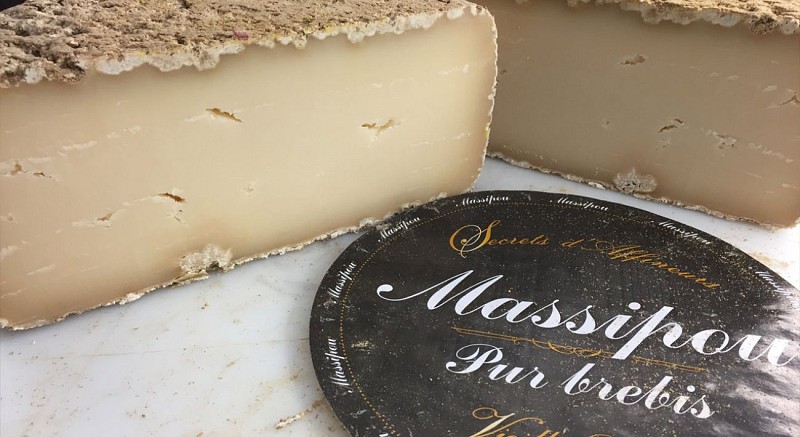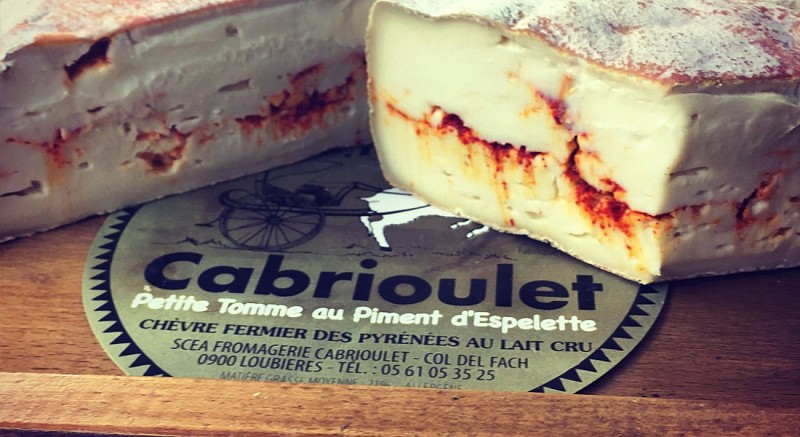 Lovers of good food, push open the doors to a paradise... of cheese. Come and find us in the Fromagerie Cathare, near the indoor market.
We offer a wide choice of quality cheese, farmer's and artisan unpasteurised: AOC / PDO, regional cheeses and local small producers.

We also invite you to discover products to tickle your taste buds:
- house specialities: brie with Tarn black truffles, tarts with mature cheeses...
- dairy products: loose butter, Bordier butter and yogurts, farm made crème fraiche...
- meat: Pata Negra, Ossau Valley ham, South West Chorizo, Ossaloise Coppa, Béarn sausage...
- delicatessen products: pâtés and traditional regional dishes
- red, rosé and white wines to complement our cheeses: Wines of the South West like Gaillac, Fitou, Saint Chinian but also wines from other regions of France like Bordeaux, Burgundy, Jura and Rhône.

Charlotte and Mathieu will also make up cheese and/or charcuterie platters according to your desires and seasonality. Enjoy them with family, friends or colleagues at small or large events (parties, cocktails, weddings ...)

From November to March: Wednesday to Saturday from 9:30am to 1:00pm and 4:00pm to 7:30pm and Sunday from 10:00am to 1:00pm.
Come and discover our Raclette evenings on Fridays and Saturdays.

From April to October: Wednesday to Saturday 9:30am to 7:30pm, Sunday from 10:00am to 2:00pm
We also serve lunch on our terrace, where you can try out our 'boards', salads and house specialities. And on Sundays, have brunch at the Fromagerie Cathare!
Technical information
7 Rue des foissants
81000 Albi
Lat : 43.929062
Lng : 2.145389
0 m