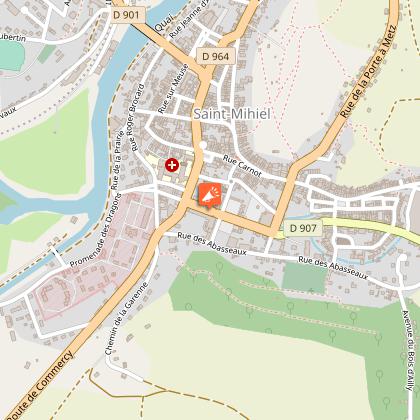 EXHIBITION 'ST MIHIEL ET LE SAILLANT DE ST MIHIEL DURANT LA GUERRE 1914-1918'
Reproductions of exhibition of photographs and books.
Discover books bearing witness to the violence of the fighting .
Some bear the scars of the bombings of October 1915 .

In partnership with the Museum of the Golden Court.

The library can be visited on Saturdays and Sundays from 14h to 18h .
Infos techniques
8 Rue du Palais de Justice Bibliothèque bénédictine - Rez de Chaussée
55300 SAINT MIHIEL
Lat : 48.888471
Lng : 5.5413454
2 informations complémentaires
Contact
Tel : 03 29 89 15 11
Email : culture.mairie@saintmihiel.fr

Producteur de la donnée
Ces informations sont issues de la plateforme SITLOR - Système d'Information Touristique - Lorraine
Elles sont synchronisées dans le cadre du partenariat entre Cirkwi, l'Agence régionale du Tourisme Grand Est et les membres du comité technique de Sitlor.