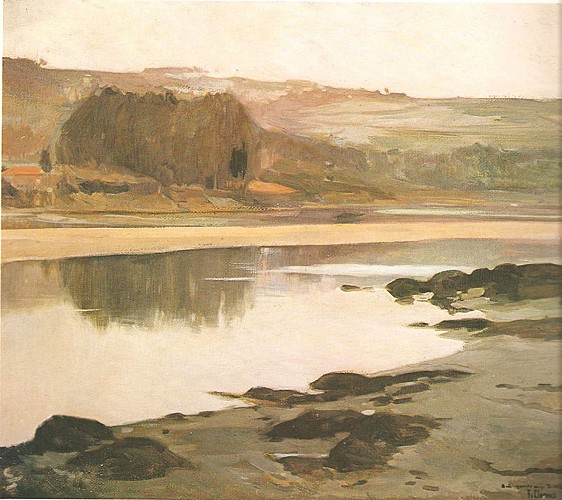 Sunset in O Burgo estuary
This canvas by the painter Francisco Lloréns, which shows a sunset in the O Burgo estuary, is an exceptional work because of the great fluidity of the brushstroke and the certainty of the colours. The painter of the Galician landscape, which is the thread of the "Route of the Impressionism of the Mariña", shows his greatness by capturing an unrepeatable moment, in a nature where the light, always changing, offers the artist the difficult opportunity to get hold of it in a very limited space of time.

Technique: Oil on canvas
Dimensions: 50 x 60 cm.
Technical information
Lat : 43.320302
Lng : -8.3701194