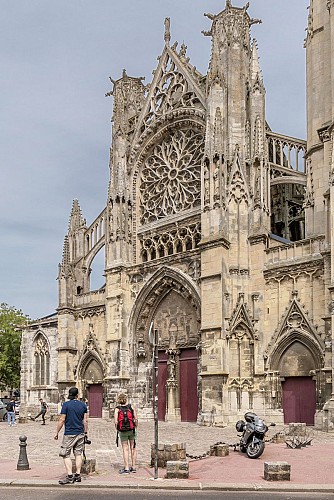 Credit : © Giada Connestari
Saint-Jacques Church was built around 1283 in the place of a small Romanesque church which was demolished in the 12th century. Dedicated to Saint James the Great, it is located on the Camino de Santiago. As a result, its proportions are vast. Construction would only be completed in the late 16th century. In other words, its architectural evolution covers nearly the entire Gothic period: a classic elevation, a façade with a radiant rose window, and a Flamboyant Gothic bell tower and décor.
Native Dieppe shipowner Jehan Ango, a patron of the church, rests in peace in his coffin in Saint-Yves Chapel.
Technical information
10 rue Sainte Catherine
76200 Dieppe
Lat : 49.9256983
Lng : 1.0787201
8 m