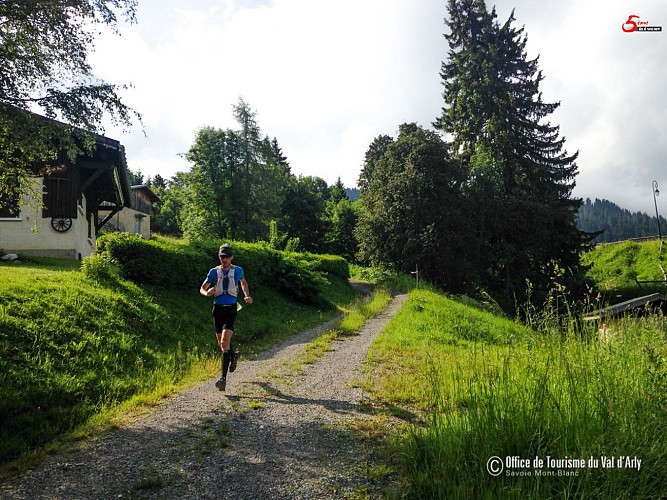 Trail of Notre Dame de Bellecombe
Course along the ridges and which allows to discover several breathtaking views!

From the PLANAY car park, follow LE CRÊT (1340m), then LE PLAN DU DRAYON (1491m), LE GOLET (1465m), and finally the COL OF DRAYON (1517m). From there, join SOUS QUÉZET (1696m), LE QUÉZET (1740m), then SOUS LA CROIX (1770m) and climb to the summit of the CRÊT DU MIDI (1890m). Go back down to COL OF THE LA BUTTE (1880m), then continue until BAN ROUGE (1983m). Attack the descent until SUR LE TRÉ and continue towards BOUZA (1685m). Continue in the direction of SOUS LE BOUZA (1597m), PLAN DESERT (1491m), STOMU (1420m), and finally the CHARDONNET (1365m).
From there, return by LES COMBES (1325m) then LE PLANAY (1310m).

POINTS OF INTEREST:
- Beautiful Panorama from Ban Rouge
- Lake of Plan Desert, nice little lake with barbecues and picnic tables, ideal for a gourmet break! Possibility of fishing
- The chalets of Bouza, an example of the well preserved architecture of old farms.
16 km

max. 1968 m

min. 1311 m

660 m

660 m

Altimetric profile
Starting point
73590 Notre-Dame-de-Bellecombe
4 informations complémentaires
Open period
From 01/06 to 31/10.
Reception conditions for animals
Pets allowed on a leash only.