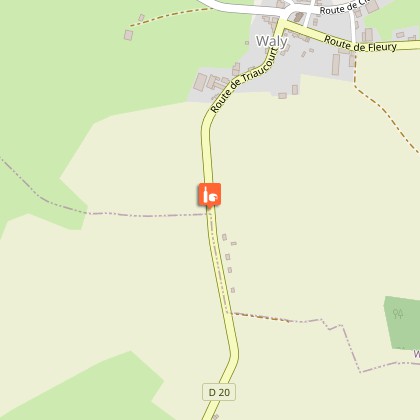 LA GRANGE DES AMATEURS D'ART
In the heart of a half-timbered house dating from the 18th century, Mr. and Mrs. Grosjean welcome you to their 300m² exhibition space featuring paintings, sculptures, ceramics and other creations by amateur artists of good quality or renowned.
Open on weekend afternoons from May to September or by phone appointment.
Infos techniques
12 Route de Triaucourt
55250 WALY
Lat : 49.01466
Lng : 5.1030271
2 informations complémentaires
Contact
Tel : 03 29 70 65 18
Email : grosjeanphilippe@sfr.fr
Site web : lagrangewaly.wordpress.com

Producteur de la donnée
Ces informations sont issues de la plateforme SITLOR - Système d'Information Touristique - Lorraine
Elles sont synchronisées dans le cadre du partenariat entre Cirkwi, l'Agence régionale du Tourisme Grand Est et les membres du comité technique de Sitlor.