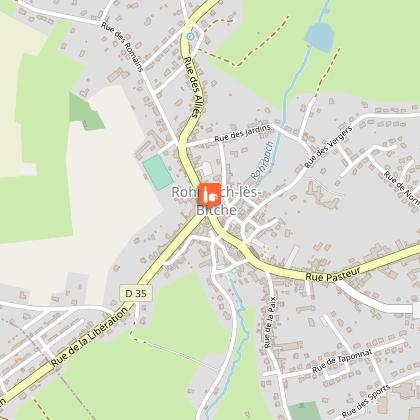 Result of a successful conversion in 2005, Richard Schneider's career has become that of a basket maker. Holing a National Argricultural certificate in Professional Basketry, Richard Schneider revives an old tradition.

Buying his raw material from a reed manufactrure in the Haute Marne, he weaves traditional baskets as well as professional baskets for bakeries, etc...
Infos techniques
rue du chemin de fer
57410 ROHRBACH LES BITCHE
Lat : 49.045819
Lng : 7.265251
2 informations complémentaires
Contact
Tel : 03 87 09 87 03
Email : contact@auxbrinstresses.fr

Producteur de la donnée
Ces informations sont issues de la plateforme SITLOR - Système d'Information Touristique - Lorraine
Elles sont synchronisées dans le cadre du partenariat entre Cirkwi, l'Agence régionale du Tourisme Grand Est et les membres du comité technique de Sitlor.