 Tech lake, Val d'Azun - Pyrénées
Credit : Maison du val d'Azun
The lake at 1207 m above sea level, is the ideal place for nature observation and herds in mountain pastures; this is the start site of hiking in the Pyrenees National Park. Dam provides hydroelectric production of clean, renewable energy. It is a popular place for fishermen and walkers.
4.3 km

max. 1270 m

min. 1198 m

355 m

-306 m

Altimetric profile

Accessibility
Starting point
D105
65400 Arrens-Marsous
Lat : 42.9143
Lng : -0.25844
0 m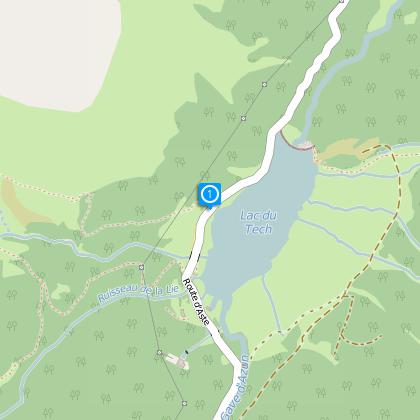 1
At the end of the lake, step over the first bridge that leads you on a track in a grove and overlooking the lake. At the end of the trail, join the lake shore and take the path at the foot of a rocky set which joins the dam.

Duration: 1 hour
easy Level
65400 Arrens-marsous
Lat : 42.9143
Lng : -0.25844
0 m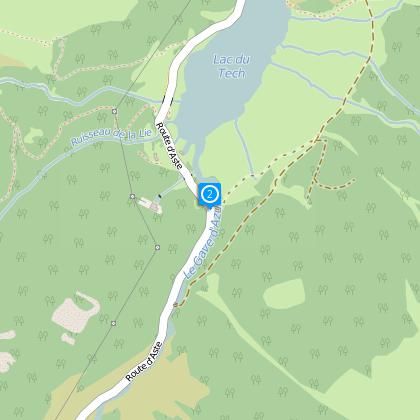 2
Trail accessible to all (audio terminals, braille) and disabled (wheelchairs, strollers ...). To point number 2 continue to the second bridge to take the trail.
65400 Arrens-marsous
Lat : 42.9094
Lng : -0.25727
0 m